Vipassana Czech Republic
Offering courses in Vipassana Meditation as taught by
S.N. Goenka
in the tradition of Sayagyi U Ba Khin
Course Schedule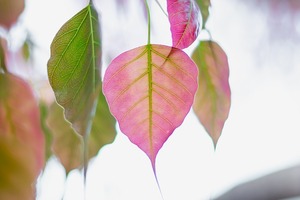 Vipassana Czech Republic
, Prague, Praha, Czech Republic
Non-Centre Location:
Website
|
Map
** Unless noted otherwise, course instructions are given in the following language(s): English
Vipassana courses in Czech republic have been organized so far once or twice in a year. Up-to-date information can be found below.
Boarding school in Žihle (district Plzeň)
The facility is situated about 3 kilometers from the village Žihle and is surrounded by forest. Even though the maximum lodging capacity is close to 400 people, the number of students that can participate in the Vipassana meditation course is limited by the size of the room used as the meditation hall (max. 90 students). Students stay in rooms with two to four beds, bathrooms are shared on each floor. During the course women and men stay in two separate buldings. You will receive detailed information about driving directions, public transportation options and about what to bring to the course in a reply to your filled out application.
How to Apply to Attend or Serve a Course
Access the application form by clicking Apply for the desired course. Old students will be given the option to serve.
Please carefully read the Introduction to the Technique and Code of Discipline which you will be asked to follow during your course.
Fully and completely fill out all the sections of application form and submit it. An application is required to register for all courses.
Await notification. All correspondence will be through e-mail if you give an e-mail address in your application. Due to the large volume of applications, it may take up to two weeks before receiving notification.
If your application is accepted then we require you to confirm you will be attending in order to secure your place in the course.
Ten Day & Other Courses
All ten day courses begin on the evening of the first day and end on the early morning of the last day.
See Comments for any special instructions for events in this section.
2014 Ten Day & Other Courses
Attend / Serve
Dates
Course Type
Status
Location
Comments

03 Sep

-

14 Sep

10-Day
Czech

Applications accepted starting 01 Jul

Hotel Kořínek, Kořenov

Anglicko - Český

English - Czech

Přihlášky budou přijímány od 01.07.2014

Applications accepted starting 01.07.2014
---
To access the Old Student Regional Site please click http://www.cz.dhamma.org/os. A user name and password will be required to access these pages.
Questions may be addressed to Email: info@cz.dhamma.org
All courses are run solely on a donation basis. All expenses are met by donations from those who, having completed a course and experienced the benefits of Vipassana, wish to give others the same opportunity. Neither the Teacher nor the assistant teachers receive remuneration; they and those who serve the courses volunteer their time. Thus Vipassana is offered free from commercialisation.
Old students are those who have completed a 10-day Vipassana Meditation course with S.N. Goenka or his Assistant Teachers. Old students have the opportunity to provide Dhamma Service at the courses listed.
Bilingual courses are courses which are taught in two languages. All students will hear daily meditation instructions in both languages. The evening discourses will be heard separately.
Meditation courses are held at both center and non-center locations. Meditation centers are dedicated facilities where courses are held regularly throughout the year. Before meditation centers were established in this tradition, all courses were held at temporary sites, such as campgrounds, religious retreat centers, churches and the like. Today, in regions where centers have not yet been established by local students of Vipassana who live in the area, 10 Day meditation courses are held at non-center course sites.
---